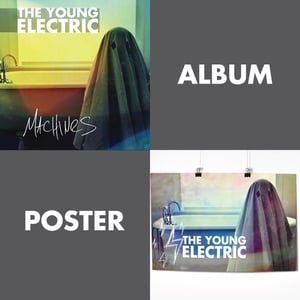 $

15.00
A special edition, signed poster accompanies a physical copy of the album, along with access to the premium digital version of "Machines"!
*Stickers come with every order! Woo stickers!!
Note: If you don't want the digital copy sent to the email address used to purchase here, please let us know where you want it sent in the comments! Thanks!