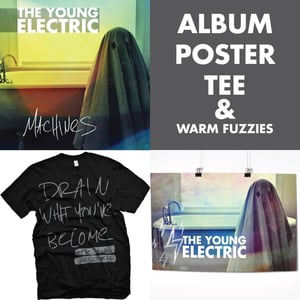 $

30.00
Wow! You must really love amazing music and handsome dudes! Buy this here bundle and get:
• Physical copy of "Machines" sent delivered to your door by a presumably courteous mailperson.
• Premium lossless digital copy of "Machines". You'll be the cool kid on the block!
• Signed, limited-edition album art poster!
• Brand new special-edition t-shirt featuring art from the album!
*Stickers with every order! Yay!
Note: Let us know where you want the digital album sent in the order comments if the address used to purchase is not the one you want it sent to!